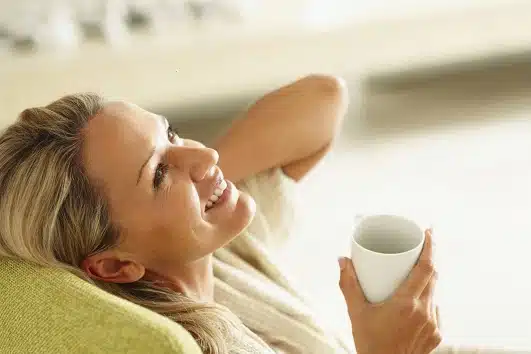 What to Avoid After Body Lift Surgery
Body lift surgery is a major procedure that can deliver incredible results for the right patients. During a body lift, the "apron" area of the abdomen, hips, and thighs is lifted, excess skin is excised, and often fatty tissue is removed. Major changes happen to this area and the healing can be extensive. Body lift patients must take steps to ensure a smooth, safe, and successful recovery. This means scheduling enough time off from work, getting enough rest and relaxation, and following your plastic surgeon's orders carefully to avoid potential post-surgical issues or complications.
Concerns After a Body Lift
Because a body lift encompasses changes to so many areas of the body, it can present a number of risks to any patient. Your plastic surgeon will work with you to assess your eligibility for surgery, plan your surgical procedure as safely as possible, and monitor your recovery process and healing. After a body lift, most of the potential complications are no different from those of any other surgery. They may include a risk of bleeding, infection, nerve damage, hematoma, and other complications that will be discussed by you and your plastic surgeon during the planning stages of your body lift.
As a body lift patient, you may also discuss the potential for pulling or tearing stitches while you heal. After your surgery, there will be many stitches placed along your incisions, sometimes in areas that are harder to keep still, such as the thighs. When you're at home, recovering, it will be up to you to make sure that you stay as safe and complication-free as you can. Avoiding these potential dangers can make a big difference.
Too Much Activity
The key to allowing your body to heal is always rest. After a body lift, you will need to stay comfortable and relaxed while you get lots of time off your feet. You'll need to find a cozy spot to spend the first few days of recovery, somewhere that is close to the kitchen and bathroom to limit the steps you take each day. Many patients choose their bed or a comfortable couch to be their "home base" for recovery. Find the place that makes you the most comfortable and get as much downtime as you can.
Obviously, your plastic surgeon will talk with you about how much time off you will need to arrange with your employer. He will also go through a list of activities that are to be avoided. While aerobics might seem like an obvious no-no, there are other items on the list you might not have thought about. Day to day activities like walking up the stairs, taking the dog out, or putting the groceries away should be avoided. In general, it's best to do as little as possible and rest as much as possible. Have a friend or family member stay with you during your early recovery and tell them to keep an eye on you if you're trying to do too much!
Straining the Incisions & Stitches
While you need to be as inactive as you can be at first, once you've started to heal and have begun getting up off that couch, it can be all too easy to take on too much at once. Even when you're starting to feel better, you must remain mindful of your incisions and stitches. It is possible to tear stitches after any surgery, including a body lift. Be sensitive to how your body feels and avoid anything that causes strain or pulling around your incisions. For some patients, sitting too long in a chair may strain stitches in the early healing stages. Talk with your plastic surgeon about his techniques and what specific issues you may encounter as you heal.
Schedule a Body Lift Consultation
Contact the office of Dr. Douglas S. Steinbrech, a fully trained plastic surgeon who is Board Certified by the American Board of Plastic Surgeons, to book your body lift consultation today. He will be happy to walk you through what you should expect from a body lift procedure or any other surgery that might address your areas of concern. A specialist in Minimally Invasive Aesthetics, he incorporates this philosophy into all of his surgical and nonsurgical procedures, while aiming to get you the best results possible. Dr. Steinbrech has been selected by the Consumers' Research Council of America as one of America's Top Plastic Surgeons. Contact his office, located at 60 East 56th Street, Suite 3A, in New York City, by calling (212) 750-0070.