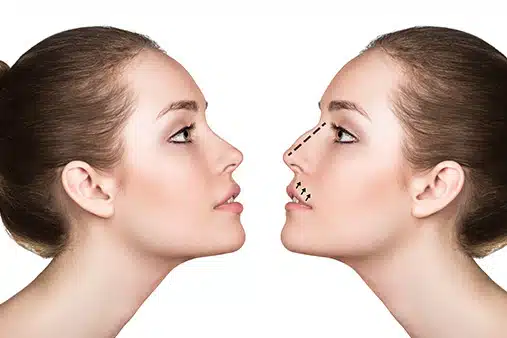 What Are Aesthetic Procedures
Aesthetic procedures are any form of cosmetic or surgical treatment designed to improve the appearance of a person. Aesthetic procedures can be either non-invasive, such as dermal fillers and laser treatments, or more invasive, such as facelifts, brow lifts, and liposuction. They are often used to reduce wrinkles and skin laxity, enhance facial features, and even remove unwanted fat deposits. In addition, some aesthetic procedures may also have medical benefits such as improved circulation, fewer blemishes, or better hydration.
No matter the type of procedure you are considering, it is important to find an experienced professional who specializes in the area that you wish to treat. A qualified aesthetic practitioner can provide you with advice on the best course of action to achieve your desired outcome while ensuring safety and providing an optimal outcome.
When considering any type of aesthetic procedure, it is important to understand the potential risks associated with the procedure, which vary depending on the type of treatment. Professional practitioners will explain these risks in detail so that you can make an informed decision about whether to proceed with the treatment. Additionally, professional practitioners will provide information about possible side effects.
Why It's Important to Choose a Professional
Aesthetic procedures, such as cosmetic surgery and plastic surgery, are complex treatments that require a high level of skill and expertise. It is important to choose a professional who is properly trained and certified to ensure the best possible outcome. Plastic surgeons have extensive training in all aspects of plastic surgery, including anatomy, physiology, surgical techniques, and pre-operative and post-operative care. They are also board-certified by the American Board of Plastic Surgery (ABPS), which helps ensure that they adhere to the highest standards of medical practice and patient safety. Choosing a board-certified plastic surgeon for your aesthetic procedure helps ensure that you will receive quality care with results tailored to your individual needs.
Dr. Steinbrech is a board-certified plastic surgeon with extensive experience in a wide range of aesthetic procedures, both surgical and non-surgical. He has undergone extensive training in the field of plastic surgery and has completed a residency program at the University of Chicago School of Medicine. Dr. Steinbrech is highly skilled in performing facial procedures such as facelifts, brow lifts, and eyelid surgery, as well as body contouring procedures including liposuction and body lifts. His commitment to providing safe and effective results backed by the latest research makes him an ideal choice for anyone seeking aesthetic treatment.
Expertise and Training
A skilled surgeon performing aesthetic procedures must thoroughly understand anatomy and physiology. The surgeon must also be proficient in using medical instruments, such as lasers, injectables, and other instruments for performing cosmetic procedures. Additionally, the surgeon should clearly understand the medications used and how they may interact with each other during the procedure. Aesthetics surgeons must also understand the patient's expectations for the outcome of the procedure and ensure that they meet these expectations during the recovery period. Furthermore, they should know how to administer anesthesia properly so that patients can remain comfortable throughout their procedure.
When choosing an aesthetic surgery center, make sure that it is fully accredited by a governing body like The Joint Commission (TJC). This ensures that all staff members are properly trained and certified in their respective fields and will provide quality care for all patients. It is also important to look at reviews from previous patients to get an accurate assessment of a facility's experience and expertise in performing aesthetic procedures.
Finally, it is essential to choose an experienced professional who understands how to minimize the risks associated with any type of cosmetic or surgical procedure while achieving optimal results.
Advanced Techniques and Technology
In modern aesthetic procedures, the surgeon will employ advanced techniques and technology to ensure the best results while minimizing any risk associated with the procedure. Non-surgical procedures such as injectables, laser treatments, and radio frequency treatments are becoming increasingly popular due to their minimally invasive nature. The provider can use these treatments to reduce wrinkles and fine lines, correct facial asymmetry, or treat sun damage or other skin discoloration issues.
Surgical procedures such as facelift surgery or liposuction require a more experienced cosmetic surgeon who has extensive surgical experience in these types of reconstructive procedures. A qualified physician must administer an appropriate level of anesthesia so the patient can remain comfortable throughout the procedure. Following surgery, the provider should give clear instructions to patients for their post-operative care to ensure a successful recovery period with minimal complications.
Overall, it is essential to choose an experienced professional who understands how to minimize any risk associated with cosmetic or surgical procedures while achieving optimal outcomes for each patient's unique needs. With rapid advances in aesthetic technology and techniques, it is important to find a skilled practitioner who stays up-to-date on the latest research and developments to achieve the aesthetic goal.
Personalized Treatment Plans
Aesthetic procedures such as facelifts, injectables, and laser treatments are becoming increasingly popular due to their minimally invasive nature and ability to provide patients with a youthful appearance. Consequently, more patients are demanding these treatments from qualified cosmetic surgeons. At my practice, we understand that each patient has unique needs and goals for their aesthetic procedure. Therefore, we always strive to develop personalized treatment plans tailored specifically for each individual's needs.
Our customized approach ensures excellent care for all our patients because we take the time to evaluate every aspect of their health before performing any surgical intervention. We also closely monitor our patients during recovery periods to ensure the desired outcomes of the procedure.
To meet patient demand, we offer a wide variety of aesthetic treatments including non-surgical options such as injectables and laser treatments in addition to traditional surgical procedures like facelifts and liposuction. By offering this comprehensive range of services, we can help our patients achieve their desired results with minimal risk.
Professional Facilities and Equipment
At my practice, we believe in providing the highest quality of care for all our patients. We have invested heavily in professional facilities and equipment to support our commitment to excellence. Our operating rooms are equipped with the latest technology and instruments necessary for specialized procedures such as tummy tuck, breast augmentation, eyelid surgery, breast lift, reconstructive surgery, chemical peels, laser skin resurfacing, and breast reductions. Additionally, we have a team of highly skilled nurses who closely monitor the patient during surgery to ensure safety and comfort throughout the entire procedure.
We also offer facial aesthetics services such as Botox injections and dermal fillers to improve wrinkles or other signs of aging on the face. Our team works closely with each patient to create a customized treatment plan that is tailored specifically to their needs. This individualized approach helps ensure that each person receives the best possible results from their aesthetic procedure. Furthermore, experienced staff members perform all treatments in our modern facilities, which meet the highest standards for safety and cleanliness.
High-Quality Products and Materials
At my practice, we only use the highest quality of products and materials for all cosmetic procedures. From injectable fillers to surgical reconstruction, we ensure that all our patients receive the best treatments available. We understand the importance of physical appearance to our patients and strive to create realistic outcomes that enhance their natural beauty and make them feel confident about their body image.
We also take great care in selecting approved products for non-surgical facial procedures, such as Botox injections or dermal fillers. We are diligent when researching these products to ensure that they are of the highest quality possible for our patients. By offering services with reliable materials and products, we can guarantee positive results with minimal risk of complications.
In conclusion, having aesthetic procedures performed by a qualified professional is essential for achieving optimal outcomes safely and effectively. My practice has invested heavily in professional facilities, equipment, and high-quality products to provide our patients with the best care possible. Furthermore, our personalized approach helps ensure that each patient receives individualized treatment plans tailored specifically toward their unique needs.