Cosmetic procedures like botox injections have become the go-to solution for erasing facial wrinkles and frown lines. But what if the quest for beauty puts you in the danger zone, literally? Understanding the Botox danger zones on your face can be as crucial as knowing your ABCs before taking the leap. You wouldn't want an unnatural appearance or potential side effects to mar your beauty journey, would you?
Botox Dangers: Are you at risk?
Botox injections are often used to relax facial muscles and reduce the appearance of lines. However, inexperienced providers may inject the wrong muscles, leading to potential risks. It's vital to be aware of these zones to avoid complications like ocular ischemia or a crooked smile.
The key danger zones for face botox include the areas around the eyes and mouth, specifically involving the orbicularis oculi muscle, the facial artery, and the temporal artery. Think of these zones like a "no-go zone" on a map—trespassing can lead to hazardous results.
The Importance of Knowing the Anatomy
The role of anatomy in botox injections cannot be overstated. A comprehensive understanding of facial muscles like the frontalis muscles and the forehead muscles, and arteries such as the ophthalmic artery and the dorsal nasal artery, is vital for both the injector and the client.
Imagine driving without knowing the traffic rules; you might survive but it's risky. Similarly, a lack of medical training in facial anatomy can result in misplaced injections affecting the wrong muscles or hitting a high-risk or danger zone, leading to potential complications like double vision or breathing difficulties.
A Deep Dive Into Botox Danger Zones
Botox is commonly administered to various facial muscles for cosmetic benefits, but the procedure isn't as simple as just hitting any target muscle. Some areas are trickier than others and come with higher potential risks. Below, let's delve into more than five specific danger zones where caution is imperative during the injection of botulinum toxin.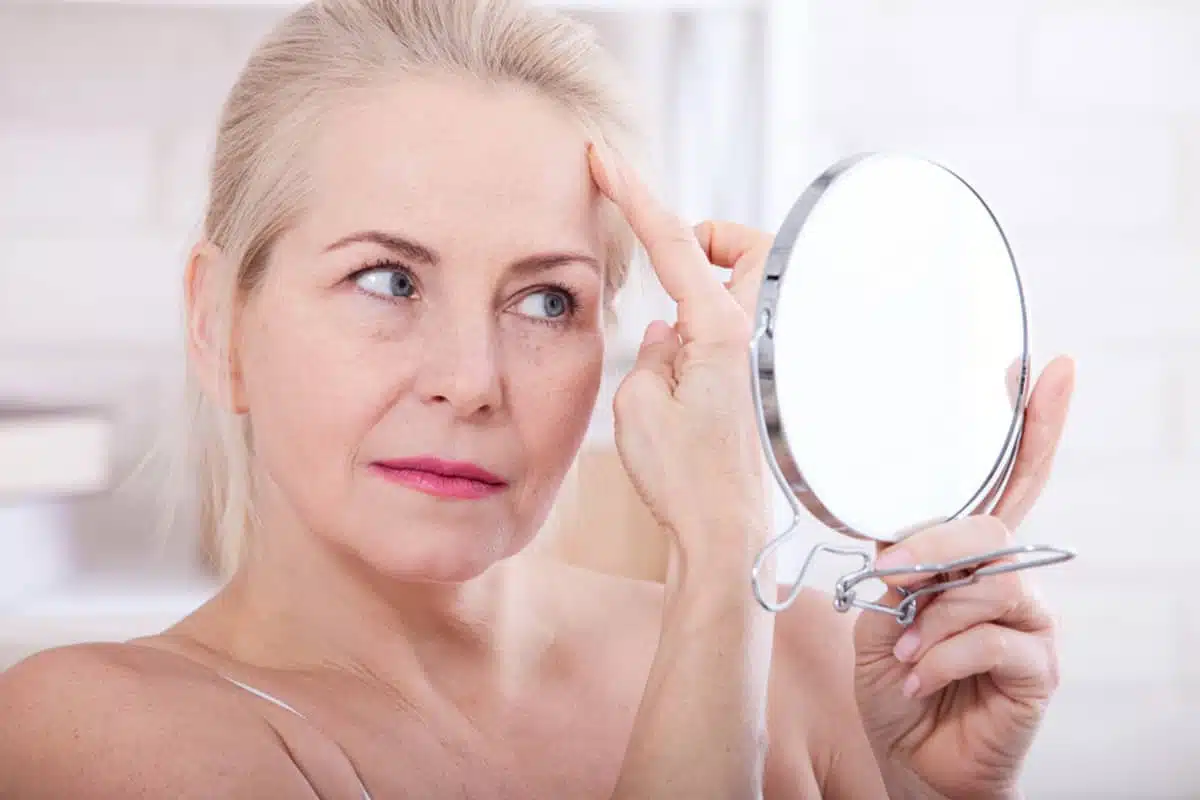 Zone 1: The Glabella Region
The glabella, located between the eyebrows, is a common area for treating frown lines. It involves several facial muscles and is surrounded by critical arteries like the supratrochlear artery. Injecting botulinum toxin here incorrectly could lead to ocular ischemia.
Safety Measures: Ensure your experienced injector is well-versed in the anatomy of the glabella region to avoid hitting the wrong muscles or arteries.
Zone 2: Orbicularis Oculi Muscle Region
This muscle encircles the eye and is commonly targeted for crow's feet. The potential danger here lies in proximity to the ophthalmic artery. A misplaced injection could result in temporary or even permanent vision issues.
Safety Measures: Discuss potential side effects and complications like ocular ischemia with your injector beforehand.
Zone 3: The Nose Area
The nose, particularly the nasalis muscle, is often treated to alleviate bunny lines. However, the dorsal nasal artery is close by, and a misplaced injection can cause skin necrosis.
Safety Measures: Make sure your injector is familiar with the anatomy and potential risks, including hitting the dorsal nasal artery.
Zone 4: Perioral Region (Around the Mouth)
The perioral region is often targeted to erase smoker's lines. However, the proximity to the facial artery can make this a high-risk zone, leading to ocular ischemia or an unnatural appearance.
Safety Measures: Thorough medical training and experience are a must for any injector working in this sensitive region.
Zone 5: The Jawline and Platysma Muscle
The jawline and platysma muscles are growing in popularity for Botox treatments aimed at providing a slimming effect. However, the facial artery runs close to this area as well, making it a high-risk zone for misplaced injections.
Safety Measures: Always consult with an experienced injector who understands the unique anatomy of the jawline and platysma area.
Zone 6: Temporal Region
This area is near the temples and is also close to the temporal artery. Incorrect injections in this zone can result in not only an unnatural appearance but also more serious complications like ocular ischemia.
Safety Measures: Consult an injector who is trained and experienced in the complexities of the temporal area's anatomy.
Why You Should Avoid DIY Botox Kits
DIY botox kits may seem like a budget-friendly alternative, but you're gambling with potential risks. An inexperienced hand can easily affect the wrong muscles or inject dermal fillers into a danger zone like the facial artery or the temporal artery.
Remember, cosmetic treatments such as dermal filler injections or the injection of botulinum toxin require a high level of expertise.
Dermal Fillers vs Botox: Know the Difference
Both dermal fillers and Botox injections are popular cosmetic treatments. While Botox focuses on facial muscles, dermal fillers target the skin directly.
Dermal fillers are an effective treatment for adding volume, but like Botox, they come with their own set of potential side effects if injected into a danger zone. Both treatments require detailed knowledge about injection sites, like the infraorbital region or the perioral region.
Additional Risks
Apart from cosmetic treatments, Botulinum toxin injections are used for medical conditions like chronic migraines and bladder dysfunction. But remember, even for these conditions, injecting into danger zones can lead to unintended side effects in facial expression areas.
The Signs of a Misplaced Injection
Watch for an unnatural appearance, asymmetric smile, or drooping of the upper eyelid. All of these can be indications of a misplaced injection that affected a nearby muscle or an artery like the facial artery.
Experience Matters: Choose the Right Injector
If you want to avoid potential risks like ocular ischemia or an unnatural appearance, it's crucial to consult an experienced injector. Discuss potential side effects and ensure they have the necessary medical training.
The Bottom Line
Knowing the Botox danger zones and associated potential risks is the first step in ensuring a safe and effective treatment. A misplaced injection can affect not just your appearance but also your health. Don't gamble; consult Dr. Steinbrtech for expertise in handling facial filler injections, Botox injections, and dermal filler injections to ensure your safety and satisfaction.
Remember, when it comes to injecting substances like botulinum toxin type into your facial muscles, caution can't be overstated. Consult Dr. Steinbrtech to ensure that your journey toward a youthful appearance is safe and satisfying.