Let's be real: we all want to keep that youthful glow for as long as possible. Who wouldn't want to look in the mirror and feel confident and rejuvenated? Well, you're in luck, because Botox could be the magic wand you've been searching for. Questions like "how often should you get Botox?" or "how often to get Botox" are probably racing through your mind. We've got you covered on all these fronts and more. So sit tight and get ready to learn all about refreshing your look with this miraculous cosmetic treatment.
What is Botox and Why is it Popular?
Botox is derived from botulinum toxin, which, when injected in tiny amounts, can make those pesky wrinkles disappear. Imagine the toxin as a little elf that presses the pause button on your facial muscles, reducing muscle movement and, voila, the appearance of wrinkles.
The popularity of Botox has skyrocketed because it offers a quick and relatively painless solution to aging woes. Not only does it smooth out facial wrinkles, but it can also tackle forehead wrinkles and frown lines with just a few jabs.
How Often Can You Receive Botox?
The answer to this question isn't as straightforward as you might think. Much like going to the gym for optimal results, your Botox regimen will vary based on your goals, condition, and several other factors. It's not a "one-size-fits-all" situation.
The effects of Botox generally last around 3 to 4 months, after which you'll start to notice the facial lines and wrinkles creeping back. During this period, the botulinum toxin gradually wears off, allowing muscle movement to return. This is when you'll likely want to schedule another appointment. If you wait too long, those facial muscles will regain full activity, and you'll lose that smooth, youthful appearance.
Can You Get Botox Too Often?
Yes, getting Botox too frequently is not advisable. Excessive use of botulinum toxin can lead to a condition where the muscle becomes resistant to the effects, making your treatments less effective over time. Your provider will guide you on the safest way to maintain your youthful appearance without overdoing it.
Working with Your Provider
Your provider plays a crucial role in determining how often you should get Botox. Typically, after the first few treatments, your provider will have a better idea of how your body responds to Botox and can recommend a more personalized treatment schedule. Some people find that they can extend the time between appointments after their muscles have been trained to relax.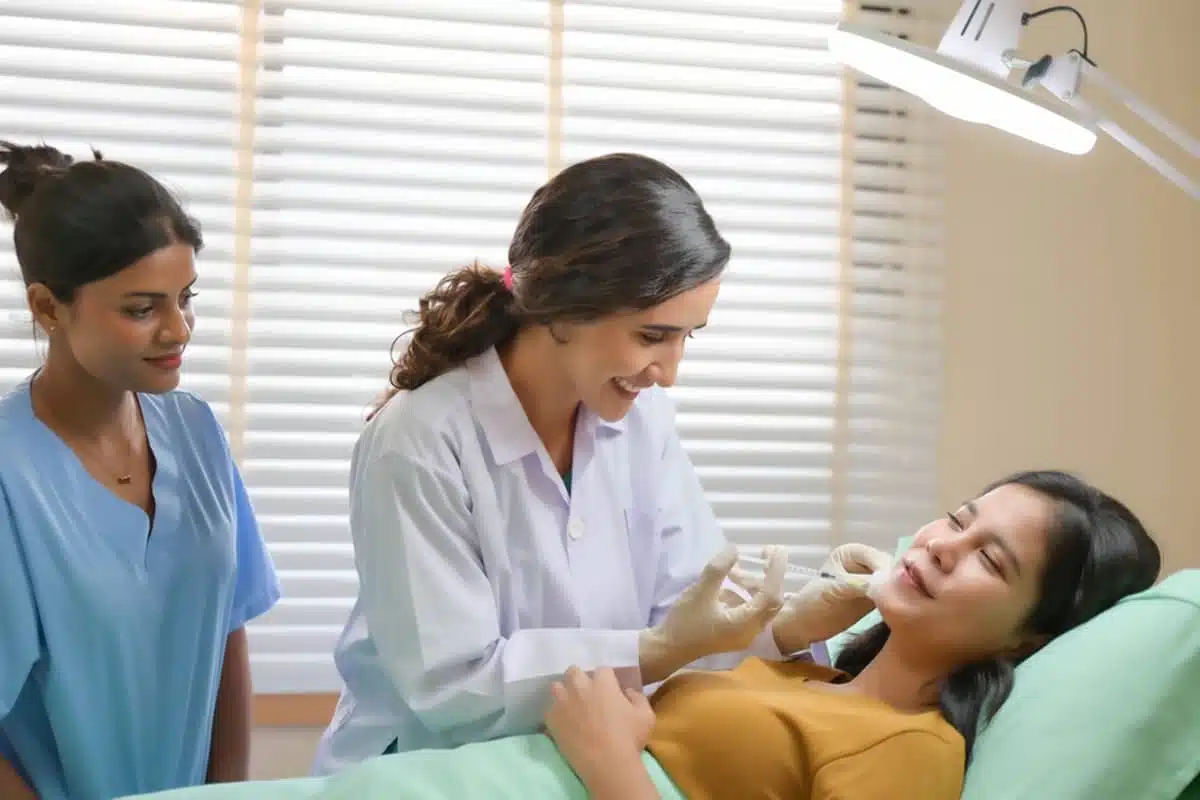 The Role of Individual Variation
You might have heard that some people go longer between treatments, while others find they need to return sooner. Individual variation plays a significant role here. For instance, those with faster metabolisms might process the toxin more quickly, requiring more frequent treatments. Similarly, men often need Botox more often due to having larger and stronger facial muscles compared to women.
By now, it should be clearer how often you can get Botox. The treatment isn't a one-size-fits-all solution, and the frequency depends on individual factors that your provider will assess. Trust their expertise to guide you in making an informed decision for your unique needs.
Factors Influencing Botox Frequency
When it comes to how often to get Botox, a number of individual factors come into play. Understanding these can help you not only maximize the results but also make the most out of your investment in the treatment.
Age
Ah, the inevitable march of time. Age is one of the most significant factors influencing how often you'll be sitting in that treatment chair. Generally, younger individuals might find that the effects of their Botox injections last longer. Why? Their facial muscles are typically less active compared to those of older folks, resulting in fewer and less noticeable wrinkles.
If you're in your late 20s to early 30s, you might only need Botox treatments twice a year. However, as you progress into your 40s and beyond, you may find that three or even four times a year is more effective in maintaining that youthful glow.
Lifestyle
You might not realize it, but your day-to-day habits can dramatically affect how often you need to get Botox. Smokers, for example, often find that their treatment wears off more quickly. Similarly, if you're a sun-worshipper, you might be making more frequent trips to the provider for touch-ups.
It's also worth noting that exercise habits can influence Botox longevity. Regular, intense workouts might cause Botox to metabolize more quickly, making your lines and wrinkles reappear sooner than you'd like. If you live an active lifestyle, you might need to adjust your Botox appointment schedule accordingly.
Treatment Area
Here's where things get a bit more intricate. Different areas of your face have different muscle movements and, as such, might require a different frequency of Botox injections. For example, the area around your eyes (think crow's feet) might hold onto the effects of Botox for a shorter period than, say, your forehead.
It's essential to consult your provider about the specific areas you're looking to treat. They can offer personalized advice on how often you should come in for treatment based on the muscle movement and condition of your skin in these areas.
Side Effects and Precautions
While Botox is generally safe, there are some side effects to be aware of. You may experience redness or swelling at the injection site. Some people also report temporary headaches or mild nausea.
Remember to consult your provider if you're taking blood thinners or have certain medical conditions. As is true with any procedure, it's best to play it safe.
Does Botox Work for Everyone?
Botox is highly versatile, but that doesn't mean it's a one-size-fits-all treatment. Just like shoes, you need the right fit. People with certain medical conditions or those on blood thinners should consult their provider before jumping into the Botox pool.
Medical Conditions to Consider
Certainly, when considering Botox as an anti-aging treatment, it's crucial to factor in any medical conditions you may have. Conditions such as Myasthenia Gravis, Lambert-Eaton syndrome, or other muscular or nerve disorders can interfere with how Botox affects your facial muscles and expressions. These conditions can alter muscular contractions, making Botox less effective or potentially dangerous.
Furthermore, if you have deep wrinkles that are not the result of facial expressions but due to sun damage or other external factors, Botox may not be the best solution for you. Botox primarily works by inhibiting muscle movement, thus smoothing out wrinkles caused by muscular contractions. In cases where the wrinkles are not expression-related, consult your healthcare provider for alternative treatment options.
Why Choose Botox Over Other Treatments?
In the beauty industry, there's no shortage of treatment options to pick from. So, why Botox? Well, it's less invasive than some procedures, and the results are noticeable yet subtle. Plus, it's proven to be effective over time, making it a reliable choice for many.
The Importance of Choosing the Right Provider
When considering Botox treatments, it's essential to choose the right provider. A qualified professional will help develop a tailored treatment plan to achieve the desired results. An experienced provider can also advise you on how often treatments should be performed and help you manage any side effects that may arise.
At Dr. Douglas Steinbrech's office, we take pride in providing exceptional quality care and personalized attention to ensure the best possible experience for our patients. With an extensive portfolio of before-and-after photos, we provide detailed information about every procedure so that clients can make an informed decision. Contact us today for a private consultation.