Are you tired of dealing with stubborn belly fat that just won't seem to go away no matter how hard you try? If you've been struggling to achieve your ideal body weight and are looking for a treatment option that can specifically target belly fat, Kybella might be the solution for you.
Kybella is an injectable treatment that has gained popularity for its ability to eliminate unwanted fat pockets, particularly in areas like the chin and neck. However, many people are now wondering if Kybella can also be used effectively on the stomach. In this article, we will explore the effectiveness of Kybella for stomach fat and whether it can help you achieve the flat belly you desire.
What is Kybella and How Does it Work?
Before delving into its effectiveness for stomach fat, it's essential to understand what Kybella is and how it works. Kybella is an FDA-approved treatment that uses a naturally occurring molecule called deoxycholic acid to target and destroy fat cells. Deoxycholic acid is produced in the body to help with the absorption of fat, but when injected into specific areas, it can effectively break down fat cells, allowing the body to gradually eliminate them through the body's metabolic process.
The Treatment Process: Kybella Injection for Belly Fat
When it comes to Kybella treatment for stomach fat, multiple treatment sessions may be required to achieve optimal results. During each session, your cosmetic surgeon will perform a series of injections directly into the targeted areas on your stomach. The number of injections needed will depend on the amount of fat and your desired results.
The synthetic form of deoxycholic acid used in Kybella initiates the fat-reduction process, breaking down the fatty tissue. The number of injections needed will depend on the amount of excess fat and your desired results.
The treatment itself involves minimal downtime, allowing you to resume your normal activities shortly after the procedure. This makes it more convenient than some other body contouring procedures which might require a longer recovery period. However, it's important to note that some temporary swelling and discomfort in the treated area are common immediately following the injections. These effects typically subside within a few days.
Kybella Injections for a Belly Fat: Is it effective?
Several clinical studies have demonstrated the effectiveness of Kybella for belly fat removal. However, it's crucial to understand that Kybella is not a weight-loss solution but rather a targeted fat-reduction treatment. It is most effective for healthy patients who are close to their ideal body weight but struggle with specific pockets of fat that are resistant to traditional weight loss methods. Kybella can be seen as an alternative to liposuction, focusing solely on fat reduction procedures.
To determine whether Kybella is right for you, consulting with a qualified cosmetic surgeon is paramount. They will evaluate your medical history, assess your body fat distribution, and discuss your aesthetic goals to determine if you are a suitable candidate for Kybella treatment.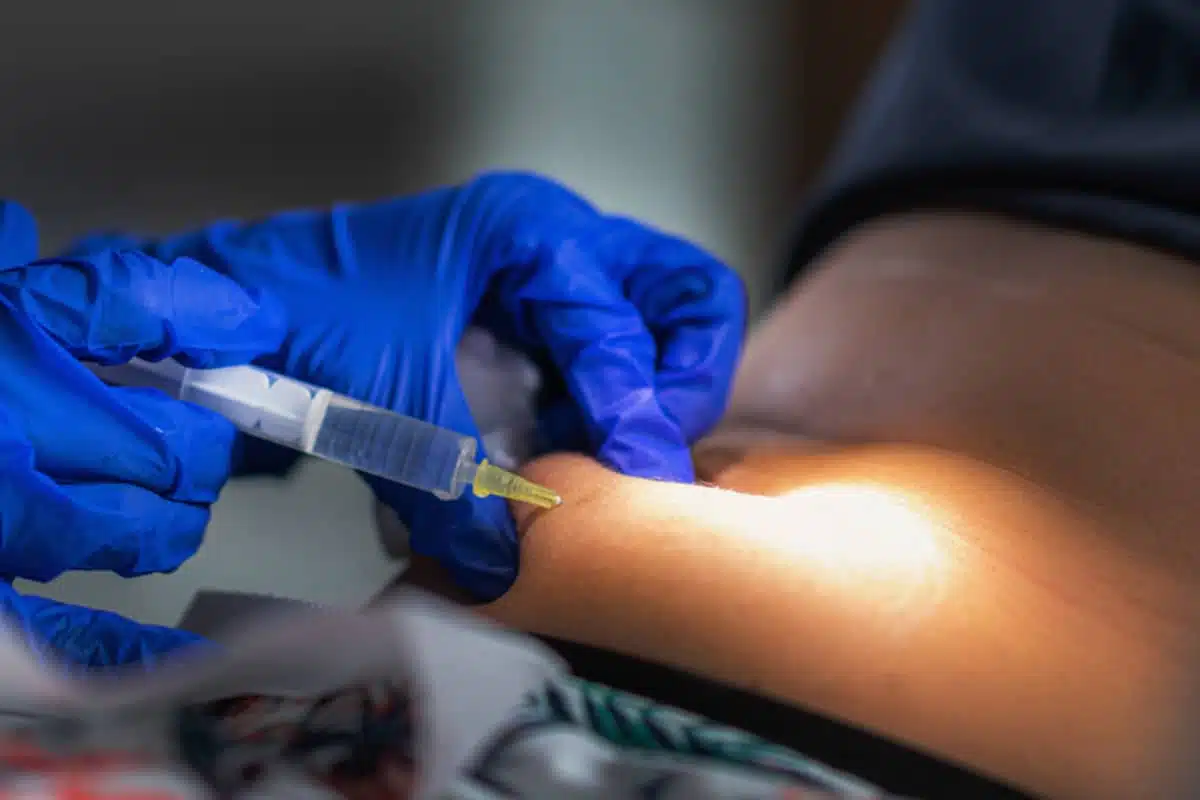 Kybella vs. Traditional Weight Loss Methods
One of the advantages of Kybella for stomach fat is that it targets and eliminates fat cells specifically in the treated area. Traditional weight loss methods, such as diet and exercise, can lead to overall fat loss but may not effectively address stubborn fat pockets in the stomach region.
Kybella offers a non-surgical option to invasive procedures like liposuction, providing a safe and effective solution for those seeking body contouring without surgery. It is essential to have realistic expectations when considering Kybella treatment and to understand that individual results may vary.
Common Side Effects and Recovery Time
As with any cosmetic procedure, there are potential side effects and considerations to be aware of when undergoing this alternative treatment for stomach fat. While Kybella's side effects are generally mild and resolve on their own, it's important to discuss these with your cosmetic surgeon before deciding to proceed with the treatment.
Common side effects include temporary swelling, bruising, redness, and discomfort in the treated area. These effects typically subside within a few days, and you can resume your daily activities without major restrictions. Your cosmetic surgeon will provide you with post-treatment care instructions to ensure a smooth recovery process.
Will Fat Return Post-Kybella Treatment?
One question that frequently arises is whether the belly fat reduction accomplished through Kybella is permanent or if fat can come back after the treatment. The answer to this is two-fold. The fat cells that are destroyed during the Kybella stomach procedure do not regenerate, meaning they are permanently eliminated from the treated area. However, it is essential to maintain a healthy lifestyle, which includes daily exercise and mindful choices about foods after treatment.
If you have undergone previous treatment to lose weight or fat, such as liposuction, the rules generally apply similarly. A disciplined lifestyle post-treatment is crucial for sustaining the results. Therefore, while the fat cells destroyed during the Kybella treatment are permanently removed, new fat cells can form if a healthy lifestyle is not maintained. To put it simply, Kybella offers long-lasting results, but it's not a substitute for maintaining those results through daily exercise and dietary choices.
The Importance of Consulting with a Trusted Cosmetic Surgeon
When considering Kybella for stomach fat reduction or any cosmetic procedure, it's crucial to consult with a trusted and experienced cosmetic surgeon. Dr. Douglas Steinbrech is an expert in aesthetic procedures, including the use of Kybella for non-surgical body contouring.
During your consultation, Dr. Douglas Steinbrech will assess your unique situation, discuss your goals, and develop a customized cosmetic treatment tailored to your needs. With his expertise and state-of-the-art techniques, you can rest assured that you are in safe hands and on your way to achieving the flat belly you desire.
Conclusion: Schedule Your Kybella Consultation Today
In conclusion, Kybella can be an effective treatment option for reducing stomach fat and achieving a more contoured and sculpted look. This non-surgical procedure targets and destroys fat cells, allowing your body to naturally eliminate them over time. While individual results may vary, many individuals have experienced significant improvements in their stomach area with Kybella.
If you are interested in Kybella for stomach fat reduction, we encourage you to schedule a consultation with Dr. Douglas Steinbrech. As a trusted and experienced cosmetic surgeon, he will assess your specific needs, provide valuable insights, and develop a personalized treatment plan to help you achieve your aesthetic goals. Don't let stubborn belly fat hold you back any longer – take the first step towards a more confident you today.