Kybella is a revolutionary FDA-approved injectable treatment designed to improve chin profile by reducing moderate to severe fat below the chin, commonly known as a double chin. Although it's an alternative to invasive treatments like surgical procedures, it's not without its risks and adverse side effects. Understanding how to manage Kybella side effects is crucial for both safety and achieving aesthetic treatment goals.
What Is Kybella?
Kybella is primarily composed of deoxycholic acid, a naturally occurring molecule in the body that aids in the breakdown and absorption of dietary fat. When injected into the submental region, the fat beneath the chin, destroys fat cells, which are then naturally eliminated from the body.
Why Choose Kybella over Other Treatments?
With the rising demand for cosmetic treatments, many people opt for Kybella as an effective treatment option instead of laser treatments or surgical procedures for fat reduction treatment. The reasons for this preference include less downtime, fewer risks, and a more natural-looking appearance when treating the chin without surgery.
Understanding the Side Effects of Kybella
Kybella's ground-breaking role in the aesthetic treatment industry is unquestionable, but like all treatments, it comes with its own set of potential side effects. Thoroughly understanding what these are can help set expectations and facilitate a smoother healing process. Below, we delve into both common and severe side effects, how they manifest, and what you can do if you experience them.
Most Common Side Effects
Swelling, pain, and bruising at the injection site are the most common side effects that people experience after a Kybella double chin treatment session. The severity can vary from patient to patient, but generally, these side effects are mild to moderate and fade away within a week.
Swelling: This is the body's natural response to any injectable treatment, Kybella included. It's a sign that your body is reacting to the product and beginning the process of breaking down fat cells. Cold compresses are usually recommended to help alleviate swelling.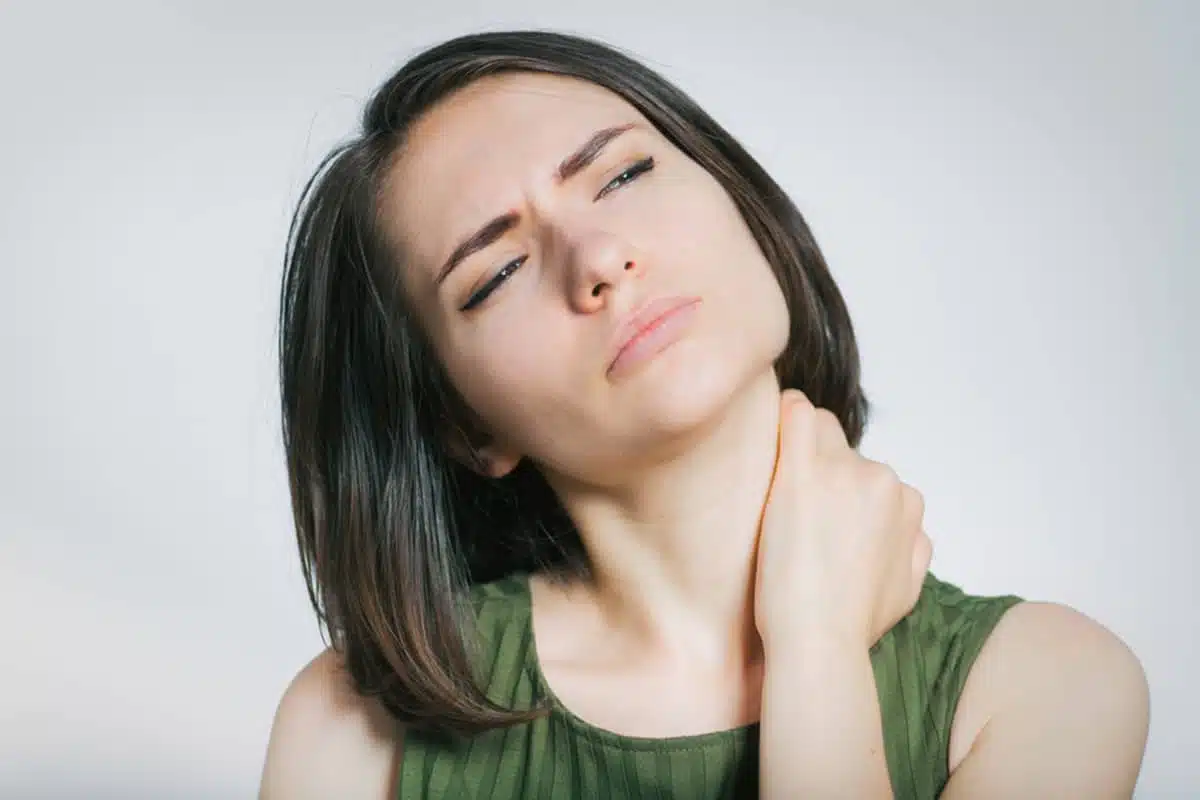 Pain: A stinging or burning sensation during or after the injection is also common. Over-the-counter medicines like acetaminophen can usually manage this discomfort effectively. However, consult your healthcare provider before taking any medication.
Less Common but Serious Side Effects
Kybella is largely a safe procedure, but there are less common side effects like nerve damage that could have a more significant impact on your quality of life if they occur. These include facial nerve injuries leading to facial muscle weakness, asymmetric smiles, or other complications.
Facial Muscle Weakness: In some cases, the injectable can affect nearby nerves, causing temporary muscle weakness in the face. This usually resolves over time but should be reported to your healthcare provider immediately.
Uneven Smile: Mandibular nerve injury is another rare but concerning side effect. It can lead to an uneven smile or facial expressions, which may take some time to resolve. If you notice anything like this, get medical advice right away.
Why Some People Experience More Side Effects
It's worth noting that not everyone experiences these side effects to the same extent. Factors like medical history, concurrent medications, and even the skill of the medical professional administering the treatment can play a role.
Sensitivity to Deoxycholic Acid: Some individuals may have a heightened sensitivity to deoxycholic acid, the active ingredient in Kybella, leading to stronger side effects.
The skill of the physician: The expertise and experience of the healthcare provider administering Kybella can also impact the likelihood of experiencing side effects. A skilled provider can minimize risks by accurately targeting the injection sites and following all recommended protocols.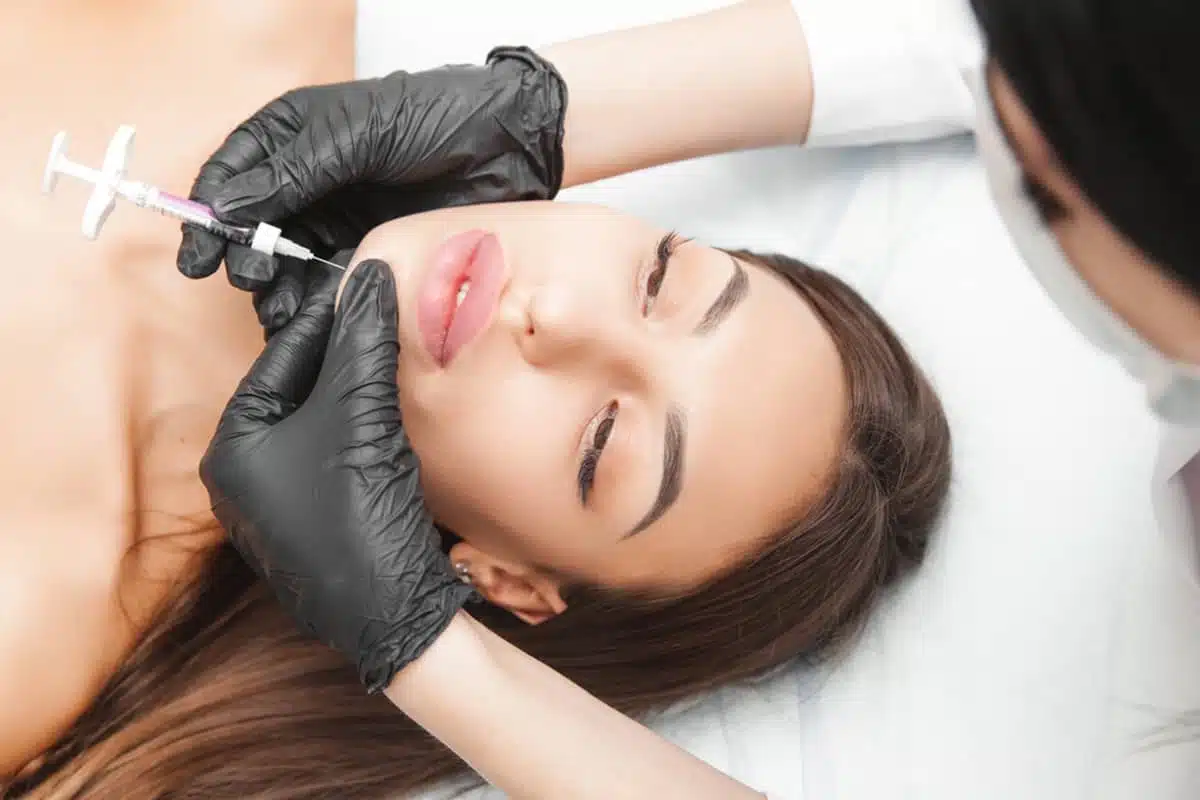 Understanding the side effects is the first step in managing them effectively. A proactive approach can make a significant difference in your treatment experience and help you reach your aesthetic goals with minimal discomfort or complications. Always consult with a knowledgeable healthcare provider like Dr. Douglas Steinbrech to ensure you're making the best choices for your individual needs.
Who Should Avoid Kybella?
Pregnant and Breastfeeding Women
Kybella has not been adequately tested for its effects on pregnant women or those who are breastfeeding. Given that the injectable contains deoxycholic acid, which is naturally produced in the body to break down fat, it's unclear how it might affect an unborn baby or breast milk. Therefore, it's prudent for pregnant and breastfeeding women to hold off on treatment until a later time.
Unborn Baby Risks: While no definitive studies link Kybella to adverse effects on unborn babies, the absence of information is concerning. It's always better to be cautious.
Breast Milk Concerns: Again, it's unknown whether the ingredients in Kybella could be transmitted through breast milk. Therefore, women who are breastfeeding should also avoid the treatment.
People Taking Blood Thinners
Anticoagulant medicines, commonly known as blood thinners, can potentially complicate Kybella treatments by increasing the risk of excessive bleeding or collection of blood at the injection site.
Bleeding Risks: Blood thinners like warfarin can make the blood less able to clot, which could potentially lead to excessive bleeding during the treatment.
Consult Your Doctor: If you're on any anticoagulant medicine, consult your healthcare provider to discuss whether Kybella is a suitable option for you.
Individuals with a Medical History of Facial Surgery
People who have had previous facial surgical procedures may not be ideal candidates for Kybella. Prior surgeries could alter the anatomy and structure of the treatment area, making it more challenging for a healthcare provider to administer the product safely.
Structural Complications: Previous surgeries can leave scar tissue or other structural anomalies that may interfere with the Kybella injections.
Consultation is Key: A detailed initial consultation with a healthcare provider can help determine whether your past surgeries make Kybella a less optimal choice for you.
Those with Pre-existing Medical Conditions
Certain medical conditions, like severe liver or heart disease, can be contraindicative for cosmetic treatments like Kybella. A weakened system might not handle the treatment's effects as effectively, increasing the risk of adverse reactions.
Liver Conditions: The liver is responsible for processing substances like deoxycholic acid. A compromised liver may struggle to process the ingredients in Kybella, increasing risks.
Heart Conditions: People with heart conditions may also be advised to avoid Kybella due to potential complications that could arise during or after treatment.
Understanding who should avoid Kybella can help you make an informed decision about whether this treatment is right for you. If you fall into one of these categories, it doesn't mean you have no other options.
Addressing the Side Effects of Kybella
Understanding and managing side effects are essential aspects of any aesthetic treatment. If you've opted for Kybella, here's what you can do to minimize discomfort and reduce risks.
Pre-treatment Preparations
Before undergoing this injectable treatment, it's vital to have a consultation with your healthcare provider. Discuss your medical history, any damaged tissue or scar tissue in the treatment area, and other factors that might influence the treatment's success and your recovery.
Pain and Swelling Management
For most patients, swelling and pain are common reactions. The day after treatment, these side effects often peak. Over-the-counter anti-inflammatory medications and cold compresses are generally recommended to manage these symptoms. Always consult with your healthcare provider for personalized advice.
Nerve-Related Complications
While nerve damage and facial nerve complications are rare, they are serious issues that require immediate medical attention. Symptoms might include uneven smiles or facial muscle weakness. If you experience such issues, consult your healthcare provider as additional diagnostic tests and additional treatments may be required.
Skin Tightness and Collagen Production
Some patients report a sensation of skin tightness after treatment, often due to natural collagen production. While generally not a cause for concern, this can be uncomfortable. Topical creams and proper hydration can often alleviate this symptom, facilitating the healing process.
Post-Treatment Care and Follow-up
Most people require additional treatments to achieve their desired results fully. During these subsequent sessions, your healthcare provider can adjust the treatment based on how well you've responded and any side effects you've experienced.
Why Choose Dr. Douglas Steinbrech for your Kybella treatment?
Dr. Douglas Steinbrech is a board-certified plastic surgeon with years of experience in Kybella treatments. Trust in his expertise for a safe and effective treatment.
Remember, Kybella is a powerful tool for enhancing your appearance, but it's essential to be aware of the risks and how to manage them. Consult Dr. Douglas Steinbrech to discuss if Kybella is the right treatment for you.