A BASIC GUIDELINE FOR LIPOSUCTION RECOVERY
Liposuction recovery depends on various factors such as liposuction method, anesthesia selection, the amount of fat removed, post-operative care, and individual healing. Liposuction recovery can be easier or more difficult than expected, and while the process will vary for each patient, the following is a basic guideline to help you prepare.
The Anesthesia used in your Liposuction
If surgery is performed as an outpatient procedure under local anesthesia, patients can be discharged from the hospital or surgical facility within thirty minutes to an hour upon completion of surgery.
If general anesthesia is employed, patients are transferred to a recovery room for post-anesthesia observation for one to three hours before they can be released. Make sure you have a responsible family member, friend, or adult to drive you home from the hospital and assist you at home for the first evening following your surgery.
The Liposuction Technique
Swelling and bruising will vary considerably between each patient based on surgical technique. Patients with open drainage incisions require compression garments and HK surgical super absorbent pads for three to six days to control swelling and bruising.
The open drainage technique allows for accelerated drainage, resulting in less overall swelling and bruising than the closed incision technique. Patients with closed sutures must wear surgical compression garments for about two to three weeks in order to reduce swelling. Sutures will be removed in your doctor's office approximately one-week post-operation.
Taking care of yourself at home after Liposuction
Your doctor will give you detailed at-home care instructions to follow until your next scheduled visit. It is also important to keep your incisions clean and dry. Your incisions should be gently washed once or twice per day during the recovery period. Plastic surgeons recommend light walking shortly after surgery or by the evening of surgery while avoiding strenuous activities.
Inactivity can increase the risk of developing a blood clot in the legs or lungs. Remember to gently pat dry with a clean towel before reapplying absorbent pads. Most patients can return to work and resume light physical activity one to two days post-operation. Moderate exercise should be avoided until three to four days post-surgery. If a liposuction procedure is performed in four or more areas of the body, then quiet rest at home for one week is advised.
Patients recovering from open drainage incisions can see results within four to six weeks after surgery. Patients recovering from closed-sutured incisions can see results within three to four months as residual swelling beneath the skin naturally takes longer to subside. Maintaining a healthy diet and exercise regimen will help preserve the liposuction benefits and new body contour.
The Basic Don'ts
Do not operate hazardous machinery for at least 18 hours following liposuction surgery.
Do not take ibuprofen, aspirin, or other non-steroidal anti-inflammatory drugs (NSAIDs) for at least three days after surgery, as NSAIDS can promote bleeding complications. Tylenol can be taken, and/or your plastic surgeon will provide you with a safe pain control regimen
Do not apply topical antibiotics to your incision sites unless otherwise directed by your surgeon.
Do not apply cold or hot compresses to the treated liposuction areas.
Do not swim in a pool/ocean or soak in a bath for at least a week after surgery, or you may risk infection.
Do not drink alcoholic beverages within 48 hours after liposuction surgery.
Do not book flight arrangements immediately following your operation unless your doctor confirms it is safe. Generally, most patients can fly within 24 to 48 hours after liposuction surgery. However, prolonged car and/or airplane travel should be avoided to prevent the risk of blood clots in the legs.
What to Eat after Liposuction
Eating a well-rounded and nutritious diet is at the core of successful liposuction surgery. Contrary to popular belief, fat cells can still return post-liposuction, so it's important to ensure your body has replenished its essential vitamins and minerals during recovery.
Drink A Lot Of Water
Consuming plenty of water and maintaining an adequate level of hydration helps remove toxins from your body and supports the healing process. For an optimal recovery process, drinking 6-8 glasses of water daily is recommended.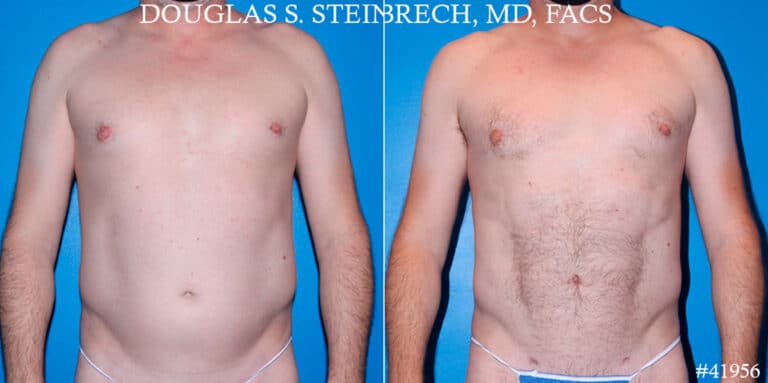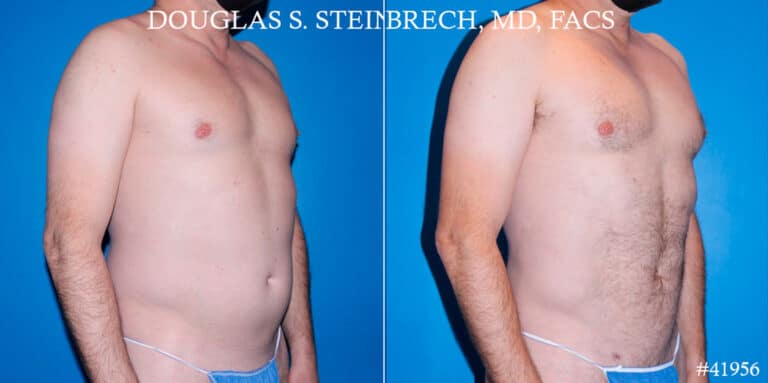 Remember To Take Your Medication
When you depart the surgical facility, it is likely that you will be given a prescription pain medication and antibiotics to take while recovering from liposuction.
The type and duration of antibiotics you may need may vary depending on the surgery and the doctor. It is important to finish the full course of antibiotics prescribed in order to avoid infection.
Your doctor might have prescribed medicine if you are dealing with swelling at the surgical site. Otherwise, you can use over-the-counter pain relievers such as acetaminophen or ibuprofen; the latter of which is particularly effective for decreasing swelling.
In many states, it is possible to buy CBD oil, which can help prevent infection and reduce inflammation.
You may observe bruising around the area after surgery. This is because the operation has caused some damage to the tissue and allowed blood to collect in the region. Although this swelling will not last forever, it may take some time for it to dissipate like a regular bruise.
Following surgery, you may notice an increase in swelling in the area. This is natural and means there is a buildup of fluid present.
By wearing compression clothing, you can help reduce swelling and bruising, which should take up to six weeks to fully go away.
Board Certified Plastic and Reconstructive Surgeon Dr. Douglas S. Steinbrech, M.D., F.A.C.S. brings world-renowned liposuction to Manhattan, New York. Dr. Steinbrech offers patients highly skilled experience and expertise in liposuction, providing personalized care throughout every preoperative liposuction consultation.
To determine eligibility and/or discuss cosmetic liposuction goals and the most appropriate technique, please contact Dr. Steinbrech in New York at (646) 949-0580.