When you've chosen to boost your body image with a butt augmentation, it's a decision that's not taken lightly. And rightly so; it's no small commitment. Buttock augmentation helps to enhance and reshape your figure, giving you the confidence you always wanted.
Managing your post-butt augmentation surgery healing process is crucial to getting optimal results. Dr. Steinbrech, a board-certified plastic surgeon, emphasizes the importance of recovery time and the necessary care in the weeks of surgery after surgery. So, how do you make sure your butt augmentation recovery goes as smoothly as possible, ensuring you get the most out of your Brazilian buttock Lift, butt implants or fat grafting to the butt cheeks?
Understanding the Butt Augmentation procedure and the recovery process allows you to strategize your healing, minimize complications, and soon flaunt your new and enhanced butt with confidence. This guide will provide you with step-by-step instructions on how to manage your healing process after your buttock augmentation procedure.
What to Expect Immediately After Surgery
After your Brazilian Buttock Lift, fat transfer to buttocks, or silicone Implant surgery, you'll likely feel groggy from the anesthesia. It's normal to experience some swelling, bruising, and discomfort in the treated area. Dr. Steinbrech's on-call team will guide you on pain management, typically with over-the-counter pain medication. Remember, it's crucial to have someone with you during the first 24 hours after the surgery for assistance and support.
How to Manage Pain and Swelling
One of the first hurdles you'll face during your butt augmentation recovery time is managing pain and swelling. The body naturally responds to tissue trauma by swelling. To keep this under control:
Stick to the pain management and anti-inflammatory medication plan prescribed by Dr. Steinbrech to effectively control pain and reduce swelling.
Elevate the treated area to minimize blood supply pooling.
Use cold compresses for 10 minutes every hour to help reduce swelling.
Avoid Alcohol and Nicotine; both substances can interfere with your body's ability to heal and may worsen swelling.
Certain supplements like bromelain and arnica may help to manage swelling, but consult with your surgeon before taking any new supplement.
Engage in gentle movement and short walks to promote circulation, which can help reduce swelling.
Engaging in lymphatic massage can be a soothing balm in alleviating swelling and enhancing circulation.
Employing a soft pillow to cushion your seating area can be a comfort and a relief during the butt implant recovery process.
Weight fluctuations can affect the results, so maintaining a stable weight is vital throughout your healing process. Regular monitoring of your weight – be it weight gain or weight loss – can help ensure a smooth butt augmentation recovery.
Nutrition and Hydration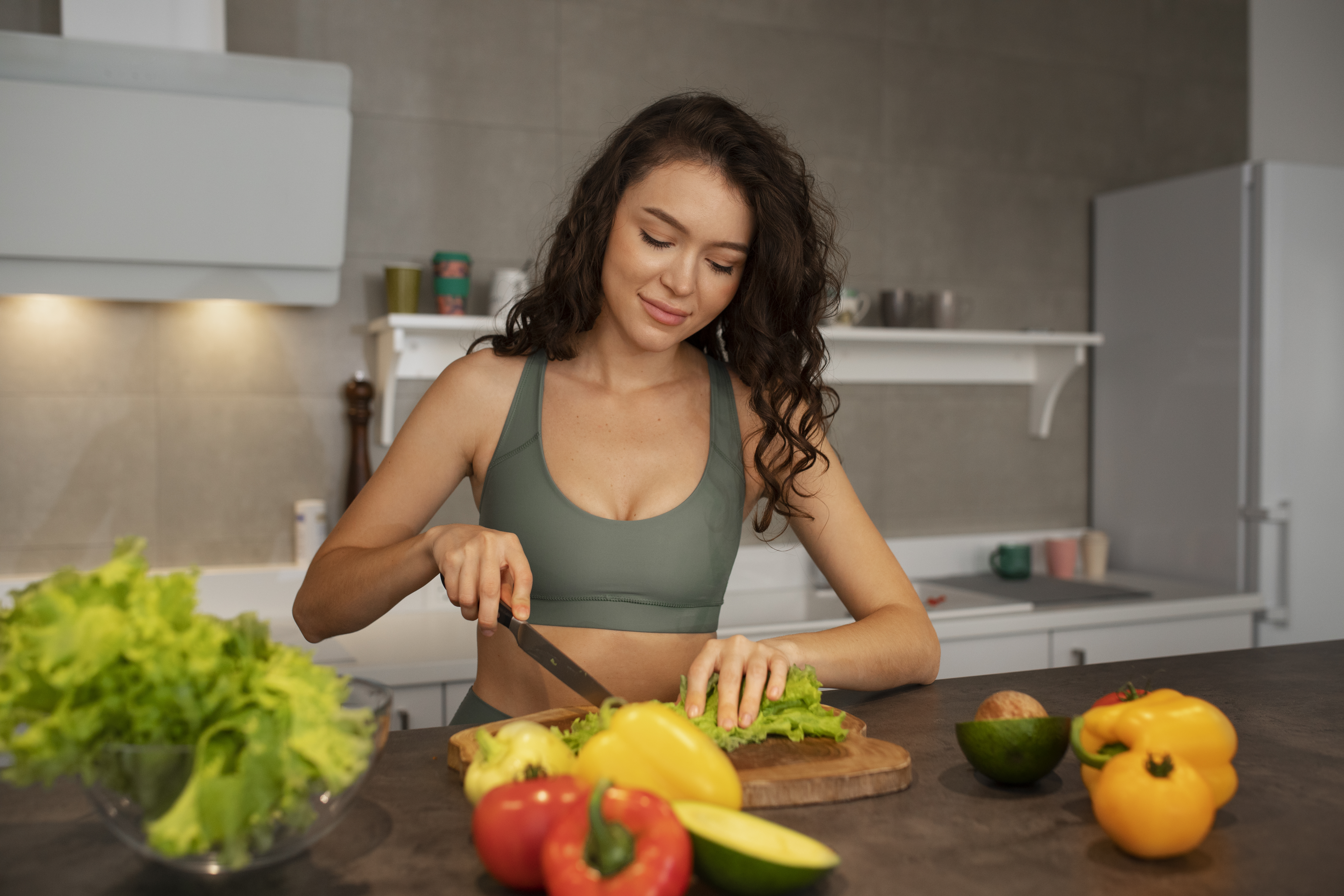 The cornerstone of a seamless recovery after butt augmentation hinges on a nutritious diet and adequate hydration. A balanced intake of vitamin-rich foods is instrumental in rejuvenating the buttocks muscle and promoting skin health. Ensuring a constant intake of plenty of water aids in keeping tissues hydrated and expediting the elimination of toxins from the body.
Avoid harmful substances such as alcohol and nicotine, as they may compromise your recovery. Ensuring good nutrition during your butt augmentation recovery time furthermore helps counter potential fat embolism which can be a risk during a Brazilian buttock lift procedure due to fat collection techniques.
Activity and Rest
Balancing periods of rest with periods of gentle forms of activity is crucial in your recovery. Moving around helps stimulate the blood supply to your butt, aiding healing and preventing blood clots from developing. But remember, while you should move, avoid strenuous exercise until Dr. Steinbrech gives you the all-clear for moderate exercise.
Caring for Incisions and Tissues
During your butt lifts recovery, caring for your incisions is crucial. Attend all your follow-up appointments for the changing of bandages and examination of the wound. Keeping the incision area clean and dry helps prevent infections. Minimize pressure on your butt cheeks, especially in the first few weeks after butt surgery.
Correct Positioning
Often flying under the radar, correct positioning is a critical player in the theater of successful butt implant results. Steering clear of sitting directly on your butt bone or reposing on your back thwarts undue pressure on the treated zones, a crucial aspect for those opting for augmentation with butt implants or fat transfer.
Wearing Compression Garments
Your specialist will likely recommend wearing compression garments post-cosmetic surgery. These garments help reduce swelling and help your skin and tissues adapt to their new shape, keeping the Muscle Fascia and Muscle Lining in place.
The Importance of Post-Op Appointments
Post-operative visits allow your doctor to monitor your progress, check for any complications, and address any concerns. These appointments are beneficial for your peace of mind and ensuring a successful fat grafting to buttocks recovery.
Does the surgical technique matter when it comes to buttock enhancement recovery?
Recovering from a buttock augmentation indeed varies with the technique used, be it a Brazilian Butt Lift (BBL), butt implants, or fat transfer. Here's a simplified breakdown of what the recovery entails for each method:
Brazilian Butt Lift (BBL):
Recovery usually spans 2 to 4 weeks for normal activities, reaching full recovery around 6 months.
Moderate discomfort is common, particularly where fat was harvested via liposuction.
Essential post-op care includes wearing compression garments and avoiding pressure on the buttocks.
Butt Implants:
Initial recovery also ranges between 2 to 4 weeks, with a fuller recovery over the next 3 to 6 months.
There's often more discomfort due to the surgical insertion of implants.
Similar post-op care to BBL, with an added focus on incision care to prevent infection.
Fat Transfer to the Buttocks:
Recovery timelines align closely with BBL, with a return to non-strenuous activities in 2 to 4 weeks.
Discomfort levels are comparable to BBL, mainly around liposuction sites.
Post-op care is vital, especially when wearing compression garments and avoiding direct pressure on the treated area.
Each technique carries its own set of recovery guidelines. A thorough consultation with Dr. Steinbrech is crucial to understand the recovery process and set realistic expectations for the outcomes of the chosen buttock augmentation technique.
Assess Your Progress
In the weeks of surgery recovery following your butt augmentation, assess your progress regularly. Don't be disheartened by small setbacks. Every small improvement brings you closer to your desired results, and adhering to your daily routines helps in tracking your progress.
The Final Phase of Recovery
As you approach full recovery, start gradually reintroducing your daily routines. Be mindful of any shortness of breath in your body as it might indicate you are pushing too hard. Your body will let you know what extent of forms of activity and physical activity it's ready for.
Remember, the road to recovery after a butt augmentation procedure is a journey. By following this guide, you're setting yourself up for a smooth healing process, allowing your body to show off the fantastic results in the best possible light. Should you have any concerns or questions during your recovery period, do not hesitate to reach out to Dr. Steinbrech.
Now you have the knowledge to ensure a speedy and comfortable recovery. Your dream butt is not just the result of the surgical procedure but also the weeks of careful aftercare. So why wait? Experience the confidence that comes with buttock augmentation under the expert care of Dr. Steinbrech.