The decision to undergo a body contouring procedure is a significant one, and choosing the right procedure for your unique goals can be challenging.
Two popular body contouring procedures, the tummy tuck, and the body lift, offer different benefits and outcomes.
Understanding the differences between these procedures can help you make an informed decision about which is most suitable for you.
Tummy Tuck Definition
A tummy tuck, or abdominoplasty, is a body contouring procedure targeting the abdomen. It addresses issues like excess belly skin and a protruding abdomen, often due to weight fluctuations, pregnancy, or aging.
During the surgery, excess skin and fat are removed through a horizontal incision along the lower abdomen. The abdominal muscles are tightened, and a second incision is made around the belly button to address the upper abdomen. This removes overstretched skin, reduces abdominal bulge, and creates a natural, refined waistline.
Liposuction can complement the procedure for further fat removal and body contouring. The end result is a flatter abdomen with improved muscle tone, shape, and confidence. A tummy tuck can customize the waistline and contours for an optimal aesthetic outcome.
Body Lift Definition
A body lift is a comprehensive procedure that reshapes the entire midsection, including the back, sides, thighs, and buttocks.
The surgical procedure involves making a circular incision around the midsection, which enables significant removal of abdominal skin and fat and addresses poor tissue elasticity. If needed, additional incisions are made to address substantial skin folds in other areas like the back or thighs. Liposuction commonly complements the procedure, letting the surgeon precisely contour the body by removing remaining pockets of fat.
The body lift procedure can also address sagging of skin and poor skin elasticity, which are common concerns after weight loss or pregnancy. It improves body proportions and addresses issues associated with extreme weight loss or body changes due to pregnancy or aging.
The Benefits of a Tummy Tuck and Body Lift
Both tummy tucks and body lifts offer a range of benefits. The tummy tuck procedure can reduce the appearance of a protruding abdomen that remains after weight reduction, providing a flatter and more toned appearance. It can also have medical benefits, such as relieving pressure caused by excess tissue in patients with stress urinary incontinence, and improving posture to alleviate back pain.
A full body lift, meanwhile, shapes, tones, and trims both the front and back sides of the entire midsection, providing a more comprehensive transformation. It is particularly beneficial for individuals who have experienced dramatic weight loss or changes in body shape due to childbirth or aging.
Who are Good Candidates for a Tummy Tuck or Body Lift?
Good candidates for tummy tuck surgeries are individuals who have excess skin in the abdominal area. Those with separated stomach muscles, which can occur following pregnancy or due to obesity, may also benefit from a tummy tuck.
For a body lift surgery, ideal candidates should have maintained an ideal weight for three months or longer, with a one-year waiting period recommended if weight loss results from bariatric surgery. Maintaining a healthy weight is important after a body lift to avoid stretching the skin again.
However, the final decision should always be made in consultation with a plastic surgeon, based on the patient's current situation and desired appearance.
Choosing the Right Procedure
Choosing between a tummy tuck and a body lift depends on your specific needs, aesthetic goals, and the recommendations of your plastic surgeon. Both procedures offer a significant improvement in the body's appearance, but the choice ultimately depends on your individual situation.
Factors to Consider When Deciding Between a Tummy Tuck or Body Lift
There are several factors to consider when deciding between a tummy tuck and a body lift. These include the amount of excess skin and fat present, the areas of the body you wish to target, your overall health, and your ability to maintain a stable weight post-surgery.
If you have excess skin and fat, primarily in the abdominal area, a tummy tuck might be the best option. However, if you have sagging skin and excess tissue around the entire midsection, including the back and sides, a body lift might be more appropriate.
Discussing the Suitability of Each Procedure
During your consultation, your plastic surgeon will assess your body and discuss the suitability of each procedure based on your goals and current physical condition. They may recommend a tummy tuck if you have a protruding abdomen due to excess skin and separated muscles. Alternatively, a body lift might be suggested if you have loose skin around the entire midsection due to significant weight loss or aging.
Assessing Your Goals
Before deciding on a cosmetic procedure, it's important to clearly define your goals since your goals will play a significant role in determining whether a tummy tuck or a body lift is the best choice for you.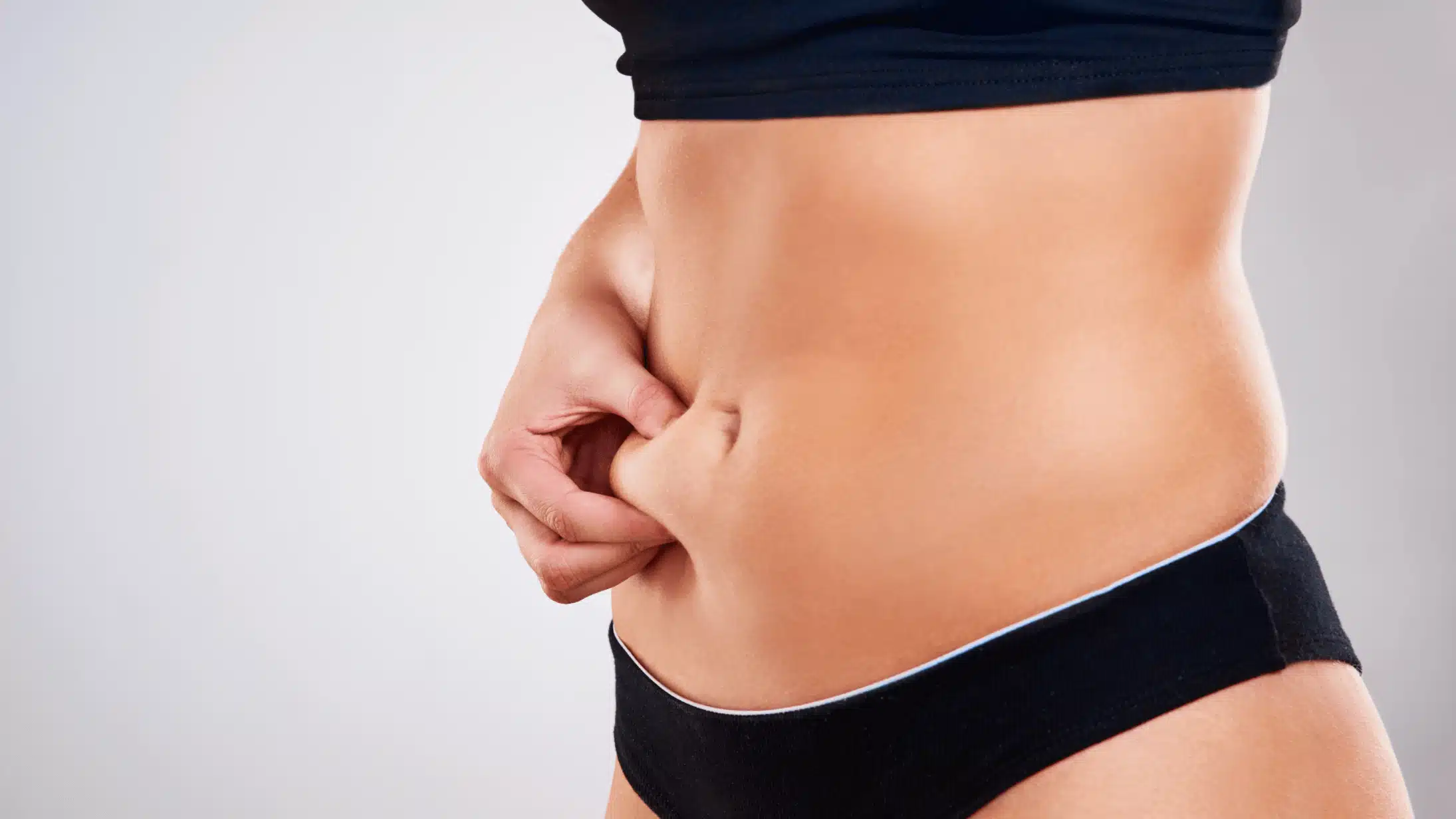 Comparing the Recovery Process
The recovery process for a tummy tuck and body lift are both extensive, although the differences between the two depend on factors such as the amount of loose skin present and the techniques used.
For a tummy tuck surgery, generally, an extensive incision is made in order to remove excess fat and skin from the abdominal muscles. This surgery is usually done under general anesthesia, and sometimes drains may be placed to help reduce swelling. Recovery time for a tummy tuck typically ranges from four to six weeks depending on the extent of surgery.
A body lift, meanwhile, requires an even more extensive incision around the midsection in order to remove extra skin and fat tissue from different areas of the body such as the back, sides, hips, and abdomen. This procedure is also performed under general anesthesia with drains in place during recovery. The period of time required for full recovery after a body lift can range from six to nine weeks or longer depending on various factors such as age and overall health condition.
Ultimately, it is important to consider all aspects of these surgeries before making your decision – including potential risks and complications as well as any benefits you hope to gain – in order to achieve your desired body image goals.
Risks and Complications Associated with Both Procedures
Like any surgical procedure, both tummy tucks and body lifts carry potential risks and complications. It's crucial to understand these before making a decision.
Post-operative Discomfort and Pain
After surgery, you can expect some level of discomfort and pain. This is a normal part of the healing process. Pain can be managed with prescribed medication and should gradually subside as your body heals. Swelling and bruising are also common and will reduce over time.
Potential Risks Involved with Surgery
Despite the high success rate of these procedures, potential risks include infection, poor wound healing, blood clots, and changes in skin sensation. There's also the risk of unsatisfactory results or asymmetry, which may require additional surgery. However, working with a board-certified plastic surgeon like Dr. Steinbrech significantly reduces these risks.
Consulting with Dr. Steinbrech
Making the choice between a tummy tuck and a body lift is a significant decision that should not be taken lightly. Dr. Steinbrech, a board-certified plastic surgeon, can provide expert guidance based on your specific goals and needs. His extensive experience and in-depth understanding of body contouring procedures ensure you receive the best possible care and results.
To schedule a consultation with Dr. Steinbrech, you can book an appointment online or call (646) 949-0580. Dr. Steinbrech and his team are dedicated to helping you achieve your aesthetic goals and enhance your quality of life.