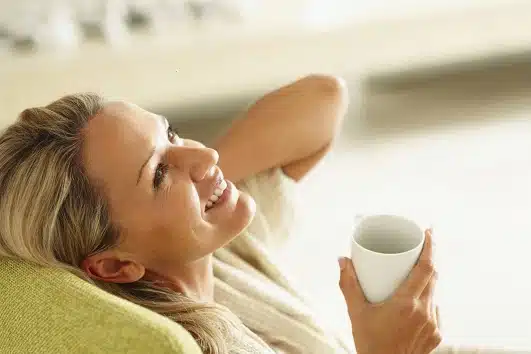 What to Avoid After a Major Surgery
Body lift surgery is a major cosmetic procedure that can deliver incredible results for the right patients. During a body lift, the "apron" area of the abdomen, hips, and thighs is lifted, excess skin is excised, and often fatty tissue is removed. Major changes happen to these areas with recurrent looseness and the healing can be extensive. Body lift patients must take steps to ensure a smooth, safe, and successful recovery. This means scheduling enough time off from work, getting enough rest and relaxation, and following your plastic surgeon's orders carefully to avoid potential post-surgical issues or complications.
Concerns After a Body Lift
Because a body lift encompasses changes to so many areas of the body and removes a lot of excess skin, it can present a number of risks to any patient. Your plastic surgeon will work with you to see your medical history and previous medical conditions to assess your eligibility for surgery, plan your surgical procedure as safely as possible, and monitor your recovery process and healing. Body lift risks exist, but most of the potential complications are no different from those of any other plastic surgery. The risks from removing extra skin surgically may include bleeding, infection, chest pain, blood clots, nerve damage, hematoma, skin discoloration, and other complications that will be discussed by you and your plastic surgeon during the planning stages of your surgery.
As a body lift patient, you may also discuss the potential for pulling or tearing stitches while you heal. After your surgery, there will be many stitches placed along your incisions, sometimes in areas that are harder to keep still, such as the thighs. When you're at home, recovering, it will be up to you to make sure that you stay as safe and complication-free as you can. Avoiding these potential dangers can make a big difference in your new body contour.
Too Much Physical Activity after Surgery
The key to allowing your body to heal is always rest. After a body lift, you will need to stay comfortable and relaxed while you get lots of time off your feet. You'll need to find a cozy spot to spend the first few days of recovery, somewhere that is close to the kitchen and bathroom to limit the steps you take each day. Many patients choose their bed or a comfortable couch to be their "home base" for recovery. Find the place that makes you the most comfortable and get as much downtime as you can.
It is important to avoid any heavy lifting or strenuous activity for at least four to six weeks after surgery. This includes lifting weights, running, or any other activity that puts strain on your incisions. Engaging in such activities too soon can cause complications or delay healing.
Even day-to-day activities like walking up the stairs, taking the dog out, or putting the groceries away should be avoided in the early stages of recovery. In general, it's best to do as little as possible and rest as much as possible. Have a friend or family member stay with you during your early recovery and tell them to keep an eye on you if you're trying to do too much!
Obviously, your plastic surgeon will talk with you about how much time off you will need to arrange with your employer. He will also go through a list of activities that are to be avoided. While aerobics might seem like an obvious no-no, there are other items on the list you might not have thought about.
*Each patient is unique and individual results may vary.
Straining the Incisions & Stitches from the Body Lift
While you need to be as inactive as you can be at first, once you've started to heal and have begun getting up off that couch, it can be all too easy to take on too much at once.
Even when you're starting to feel better, you must remain mindful of your incisions and stitches. It is possible to tear stitches after any surgery, including a body lift. Be sensitive to how your body feels and avoid anything that causes strain or pulling around your incisions. For some patients, sitting too long in a chair may strain stitches in the early healing stages.
It is also important to avoid swimming for at least four to six weeks after surgery, as chlorine in pool water can irritate your incisions and cause infections. Hot tubs and saunas should also be avoided for at least six weeks after surgery, as the heat and humidity can cause irritation and infections. Talk with your plastic surgeon about his techniques and what specific issues you may encounter as you heal.
Recovery Tips for a Smooth and Successful Healing Process
In addition to being careful with your incisions and stitches, there are other things to avoid after body lift surgery to ensure a smooth and successful recovery. Sun exposure should be avoided for at least six weeks after surgery, as it can cause scarring and skin damage. Tight clothing should also be avoided, as it can put pressure on your incisions and cause discomfort. Alcohol should be avoided for at least two weeks after surgery, as it can interfere with the body's healing process and increase the risk of potential complications.
Avoiding Unhealthy Choices
After surgery, it's best to stick to a light and low-fat healthy diet. If you don't feel nauseous or vomit, you can move on to eating a regular diet but keep healthy foods on the menu. Smoking should also be avoided for at least two weeks before and after surgery, as it can interfere with the healing process and increase the risk of complications. Over-the-counter medications, such as aspirin and ibuprofen, should be avoided as they can interfere with blood clotting and increase the risk of bleeding after surgery.
Managing Swelling and Bruising after Body Lift Surgery
Swelling and bruising are common side effects after body lift surgery, and they can last for several weeks or more. Swelling is caused by fluid accumulating in the tissue around your incisions, and bruising is caused by blood vessels breaking under the skin. While these side effects are normal and generally not a cause for concern, they can be uncomfortable and may make it difficult to move or perform certain activities.
To manage swelling and bruising, there are a few strategies you can try:
Use cold compresses: Applying cold compresses or ice packs to the affected area can help reduce swelling and discomfort. You can use a bag of frozen peas wrapped in a towel, or a cold pack from the drugstore. Avoid placing the cold compress directly on your skin, as this can cause frostbite.
Elevate the affected area: Elevating the affected area can help reduce swelling by allowing gravity to drain excess fluid away from the area. Try lying down and propping the affected area up with pillows, or sit in a chair with your feet up.
Wear loose, comfortable clothing: Tight clothing can put pressure on your incisions and cause discomfort. Choose loose, comfortable clothing that won't put pressure on your incisions or restrict your movement.
By following these strategies, you can help manage swelling and bruising and make your recovery more comfortable. It is important to follow your surgeon's instructions and call him with any concerns you may have about your recovery process or additional procedures you may want to include.
Schedule a Body Lift Consultation
Contact the office of Dr. Douglas S. Steinbrech, a fully trained plastic surgeon who is Board Certified by the American Board of Plastic Surgeons, to book your body lift consultation today. He will be happy to walk you through what you should expect from a body lift procedure or any other surgery that might address your areas of concern. A specialist in Minimally Invasive Aesthetics, he incorporates this philosophy into all of his surgical and nonsurgical procedures, while aiming to get you the best results possible. Dr. Steinbrech has been selected by the Consumers' Research Council of America as one of America's Top Plastic Surgeons. Contact his office, located at 60 East 56th Street, Suite 3A, in New York City, by calling (646) 949-0580.