CoolSculpting is one of the most advanced procedures at the forefront of localized fat cell treatments. The procedure uses the principles of cryolipolysis to freeze away unwanted fat deposits with a device that controls cooling of the affected body area. Many patients eagerly seek CoolSculpting due to the increasing interest in minimally invasive and non-invasive cosmetic procedures that require little to no downtime. With CoolSculpting the risk is significantly reduced when compared to liposuction and scarring is non-existent.
Also contributing to the popularity of CoolSculpting is the fact that more members of the male gender are now actively seeking appearance-enhancing procedures that help them to look more fit and youthful while seeming natural. CoolSculpting is one of those procedures. Often used on the abdomen, flanks, and back, the innovative technology may also be able to help men who suffer from enlarged breasts.
Benefits of CoolSculpting for Treating Gynecomastia
CoolSculpting is a revolutionary non-surgical procedure that can help to reduce enlarged male breasts. It is ideal for men who suffer from true gynecomastia (the enlargement of the glandular tissue) or pseudo gynecomastia (the enlargement of fatty tissue due to obesity). Both can be caused by medical conditions, side effects of certain medications, or an imbalance in hormone levels.
The benefits of CoolSculpting for enlarged male breasts are numerous and include:
1. Cold temperatures: CoolSculpting uses cold temperatures to target and freeze fat cells without damaging the surrounding skin or muscle tissues. As a result, it eliminates dead cells safely and effectively with little to no discomfort during the procedure.
2. Treatment plans: Due to its ability to target specific areas of the body, treatment plans can be tailored to individual aesthetic goals. Whether you want a subtle reduction in chest fat or significant body contouring, your doctor can create a plan that achieves optimal results with minimal recovery time required afterward.
3. Fat reduction: With CoolSculpting, patients typically see up to 25% fat reduction in the treated area after only one session. Over time, as metabolic processes remove dead cells from the body naturally, further improvements in appearance may be seen with multiple treatments spaced out over several months.
4. No surgery: Unlike traditional surgical procedures used for gynecomastia such as liposuction and breast reduction surgery, CoolSculpting requires no anesthesia or sutures and leaves no scarring behind after treatment is complete. This makes it an attractive option for those who wish to avoid surgery but still achieve their desired aesthetic goals.
Causes of Gynecomastia (Enlarged Male Breasts)
Enlarged male breasts, also known as gynecomastia, are a condition caused by excess tissue in the chest area, typically concentrated in stubborn pockets. The underlying cause of this condition can vary and it is important to discuss your medical history with a board-certified medical professional to determine if it is due to hormonal imbalance, weight gain, or another health condition. In some cases, CoolSculpting may be an effective method for treating enlarged male breasts.
CoolSculpting is a cosmetic treatment that targets pockets of fat in moderate amounts with minimal discomfort. This non-surgical procedure uses controlled cooling and suction to reduce fat from the entire chest or just specific areas such as banana rolls beneath the arms. Typically, patients will see long-term results after multiple sessions spaced about four weeks apart.
For men who have mostly glandular breast tissue rather than fat deposits on their chests, CoolSculpting may not provide the desired body contouring goals and other treatments such as breast reduction surgery should be considered instead. Board-certified plastic surgeons are best equipped to advise you on what course of action may yield the most satisfactory and safe outcomes for you.
Can CoolSculpting Help Me?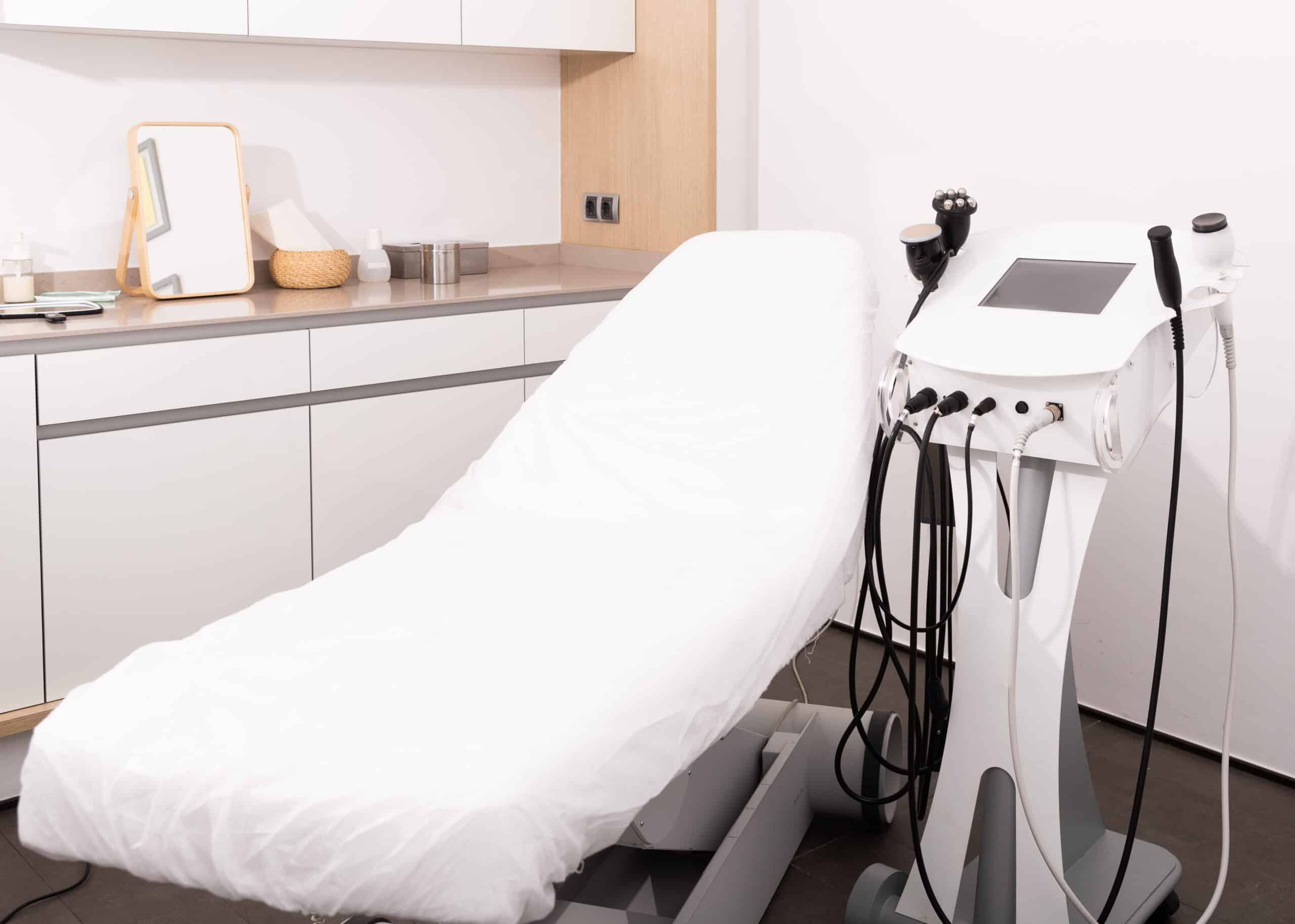 Enlargement of male breast tissue, known as gynecomastia, is a common condition that is a genuine source of discomfort and embarrassment for many men. Emotional unrest about the appearance of so called "man boobs" can result in lowered confidence and prevents many men from being comfortable without a shirt in intimate and social settings.
Gynecomastia is caused by excessive estrogen, but the origin of the uneven estrogen to androgen hormone ratio is unknown in about 1 out of every 4 cases. Pubescent males can develop gynecomastia as the hormones in their bodies change, and this typically resolves within a couple years. When present in men, the condition may be the sign of an underlying disease, metabolic disorder, side-effect of certain medications or steroids, or the decrease of testosterone as the person ages.
Obesity may also trigger the presence of excess fatty tissue that can be treatable with weight loss and CoolSculpting. This is often referred to as pseudogynecomastia. A consultation with a plastic surgeon will help to determine how much of the enlarged breast is due to fat and how much is glandular tissue. If the majority is glandular tissue, breast reduction surgery is the best solution. However, if fat is main the cause, CoolSculpting may be a viable resolution to the issue. The skin of the breasts must have good elasticity to prevent sagging after the volume is gone and the nipples must not have any irregularities if surgery is to be avoided.
About CoolSculpting
CoolSculpting is not an alternative to the traditional weight loss methods of healthy eating and staying active, but the procedure can help to tone areas of the body that have been resistant to diet and exercise. The following information about CoolSculpting demonstrates why the procedure is so sought after:
1 hour sessions requiring no anesthesia
25% reduction of fat
Treats the abdomen, love handles, back, thighs, and other areas of the body
Pain free
No recovery
No scarring
Natural looking results over the course of 2 to 4 months
Temporary side effects include mild redness and bruising due to the suction of the device.
The Cost of CoolSculpting for Gynecomastia Treatment
CoolSculpting is an excellent option for those looking for chest treatments to reduce fat tissue in the male breast area that cannot be corrected through diet and exercise alone. The ideal candidate should be at or close to their ideal weight and not experience any major underlying medical issues. During the initial consultation with a plastic surgeon, they will discuss your desired outcome and if CoolSculpting is indeed a viable solution for you.
The cost of CoolSculpting for male breast treatment ranges depending on the number of areas treated and the amount of fat reduction required. The procedure usually takes about one hour per area but may take longer depending on the type of treatment needed. In terms of aftercare, it's important to maintain a healthy lifestyle with regular exercise and a balanced diet to ensure long-lasting results from the CoolSculpting procedure.
With this particular procedure, patients can expect natural-looking results that gradually become visible over time as the body eliminates fat cells from the treated areas. If you're considering CoolSculpting as a chest treatment option, consult with Dr. Douglas Steinbrech today at (646) 949-0580 to get started on your journey toward looking and feeling your best again!
CoolSculpting for Male Breast Aftercare
CoolSculpting is an excellent choice for those looking for gynecomastia treatments that cannot be corrected through diet and exercise alone. With proper aftercare instructions, including following an exercise program and healthy diet plan as well as regular follow-ups with a physician, male breast CoolSculpting can help achieve desired outcomes safely and effectively!
To learn how CoolSculpting can help you, contact Dr. Douglas Steinbrech today at (646) 949-0580. Dr. Steinbrech is a renowned New York plastic surgeon who specializes in CoolSculpting and other body contouring procedures. View his before and after gynecomastia photos to see the amazing results that can be achieved.