Are you experiencing larger breasts than expected? Do you feel embarrassed by your masculine chest? If so, you may be suffering from a medical condition known as gynecomastia. This condition affects millions of men across the world and can be classified into four grades based on its severity. Each grade of gynecomastia has its own unique set of symptoms and requires different treatments. So, how severe is your condition? Read on to find out more about the four grades of gynecomastia and what treatment options are available for each one.
Understanding Gynecomastia
Under the umbrella term 'gynecomastia', there are actually two subtypes; true gynecomastia and pubertal gynecomastia. True gynecomastia refers to the abnormal development of glandular breast tissue in males. Meanwhile, pubertal gynecomastia, as the name implies, develops during the puberty phase, affecting adolescent males primarily, and usually resolves on its own. It's like going through an unwelcome roller coaster ride during puberty –apart from all the usual bumps of adolescent development, you also have to deal with this physical change.
Researchers suggest that gynecomastia is caused by an imbalance in the levels of the hormones estrogen and testosterone. A higher concentration of estrogen leads to breast development usually associated with females. Now, imagine having a 'seesaw' in your body, with testosterone on one side and estrogen on the other. In a normal male body, the testosterone side is heavier, keeping the estrogen in check. However, in gynecomastia patients, this imbalance in hormones 'tilts the seesaw' in favor of estrogen, leading to breast tissue enlargement.
Grading Gynecomastia: What's the Scale?
According to several medical studies, there are four main grades of gynecomastia, each representing a certain level of severity and physical manifestation of the condition. The grading system helps doctors to understand and chart the progression of the disease in patients. It's like having a weather forecast for your chests.
The grading system for gynecomastia is based on several factors including the size and nature of the breast tissue expansion, the condition of the skin, and the potential for nipple discharge. However, it's important to note that the grade does not necessarily denote pain or discomfort. Just like we cannot judge the 'pain' of a rainstorm based solely on the quantity of rain it pours.
Grade I: Mild Form of Breast Enlargement
Grade I is the least severe type of gynecomastia, involving a small amount of excess breast tissue but no extra skin. At this stage, the condition is more of an aesthetic concern than a medical one.
How to Treat Grade I
For Grade I, hormone imbalance might be the root cause, so medications to balance hormones could be the first line of treatment. Liposuction surgery is another option if medications aren't effective. Consulting with a gynecomastia surgeon is the best way to assess your situation.
Grade IIa: Moderate Form with No Extra Skin
In Grade IIa, there's a moderate form of breast enlargement. The breasts are more prominent but still don't involve extra skin. This grade often confuses patients because while there's a noticeable increase in breast size, it doesn't appear "severe" per se.
How to Treat Grade IIa
Liposuction is generally the most effective treatment for Grade IIa Gynecomastia, as it can remove excess fatty tissue efficiently. Other non-surgical treatments might not be as effective for this grade.
Grade IIb: Moderate Breast Enlargement with Minor Skin Excess
Now we're getting into territory where the condition can't be ignored. Grade IIb gynecomastia is considered a moderate-to-severe form of the condition and can be quite difficult to ignore. While the amount of glandular tissue may not seem excessive, there is also an increase in skin that contributes to the overall enlargement of the chest area.
How to Treat Grade IIb
Surgical intervention is often recommended for Grade IIb, involving both liposuction and surgical procedures to remove the excess skin. A comprehensive gynecomastia procedure is usually required for complete correction of gynecomastia at this stage.
Grade III: Severe Breast Enlargement with Extra Skin
Grade III gynecomastia is the most severe form, characterized by a marked enlargement of breast tissue and significant excess skin. At this stage, the condition is more than just a cosmetic concern; it can profoundly impact daily activities and emotional well-being.
How to Treat Grade III
For Grade III gynecomastia, surgical intervention is the best option. This typically involves a combination of liposuction and surgical procedures to remove the excess skin and glandular tissue. It's important to note that this grade of gynecomastia can result in permanent physical changes, so it's essential to choose experienced and qualified surgeons.
Is Gynecomastia Permanent?
One of the most pressing questions patients with gynecomastia often grapple with is, "Is this condition permanent?" Well, the answer isn't as straightforward as one might hope, but let's unpack it. Think of gynecomastia like a stubborn stain on a shirt; it might fade over time or require specific treatment to get rid of, but you're not necessarily stuck with it forever.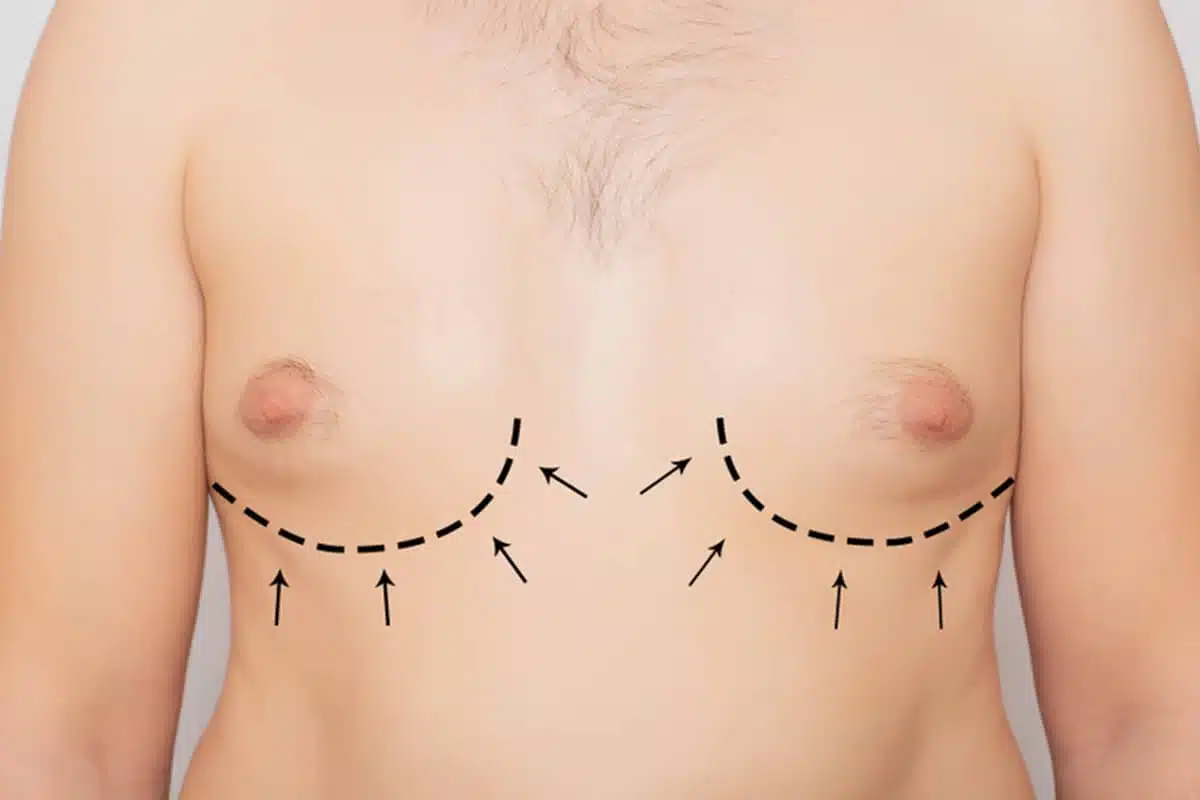 Adolescents and Gynecomastia
Adolescent gynecomastia often poses a unique set of circumstances. For many teen males, the development of breast tissue is simply a byproduct of fluctuating hormones. Sometimes, as hormone levels stabilize with age, the enlarged breasts might decrease in size without any intervention.
How Adolescent Males Can Address the Issue
If you're an adolescent experiencing this, don't jump to conclusions or let anxiety overcome you. A surgical plan at this stage might be premature. Many doctors advise waiting until at least the age of 18 to see if the gynecomastia condition improves on its own.
Gynecomastia in Adults
For adult males, the persistence of gynecomastia is often more complicated. Factors like illicit drugs, certain medications, or underlying health conditions can contribute to the sustained development of breast tissue. In these cases, the condition is less likely to resolve itself.
How Adults Can Find a Solution
For adults, a thorough evaluation by a healthcare provider can help create a tailored surgical plan. Liposuction or more invasive surgeries can be highly effective. Successful outcomes often involve removing not just the glandular tissue but sometimes also the surrounding skin cells, depending on the severity.
The Impact of Drugs on Gynecomastia
It's essential to mention the influence of illicit drugs on gynecomastia. Drugs like anabolic steroids can spur an imbalance of hormones, resulting in the condition. If illicit drugs are the cause, discontinuing their use is a critical first step before considering surgery or other treatments.
Whether your gynecomastia is a temporary result of adolescence or a more persistent issue due to other factors, understanding the underlying causes is crucial for successful treatment. If you're troubled by your gynecomastia condition, getting an accurate diagnosis and a well-thought-out surgical plan can set you on the path to successful outcomes. It's your body, and you have options for how to proceed.
To sum it up, understanding the grades of gynecomastia is vital in assessing the severity of the condition and deciding the course of treatment. If you're dealing with any of these conditions, remember you're not alone, and help is available. Reach out to a medical professional like Dr. Douglas Steinbrech who understands your condition and can guide you towards a treatment plan suited to your specific case. With the right expertise and care, recovery is not just possible but probable.